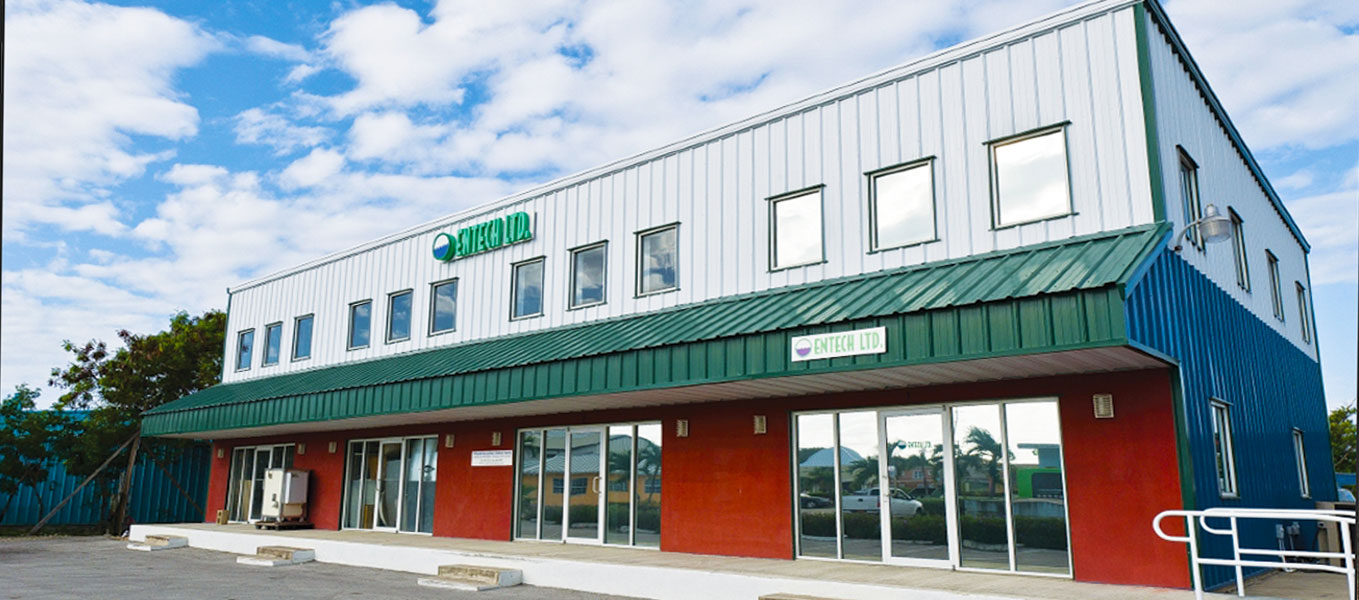 Entech is the industry leader in Plumbing, Water
Treatment and Sewage systems in the Cayman Islands.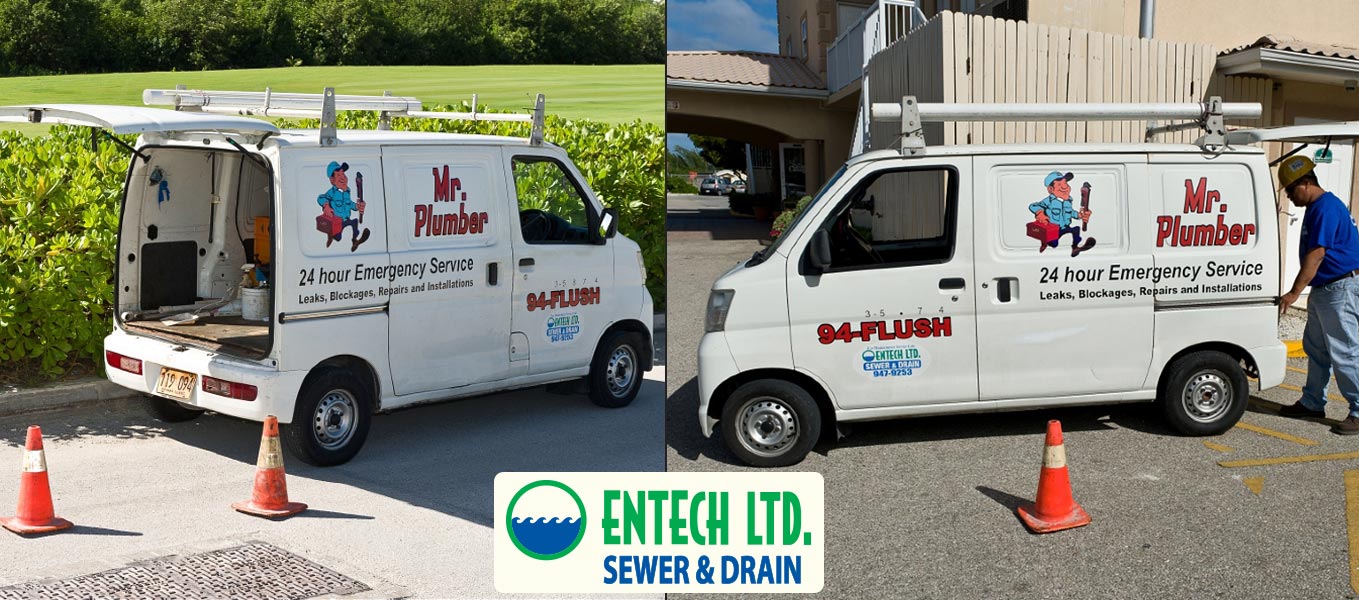 Mr. Plumber offers experienced and friendly
service 24 hour/day. Our Emergency Plumbing
Service is there when you need us the most!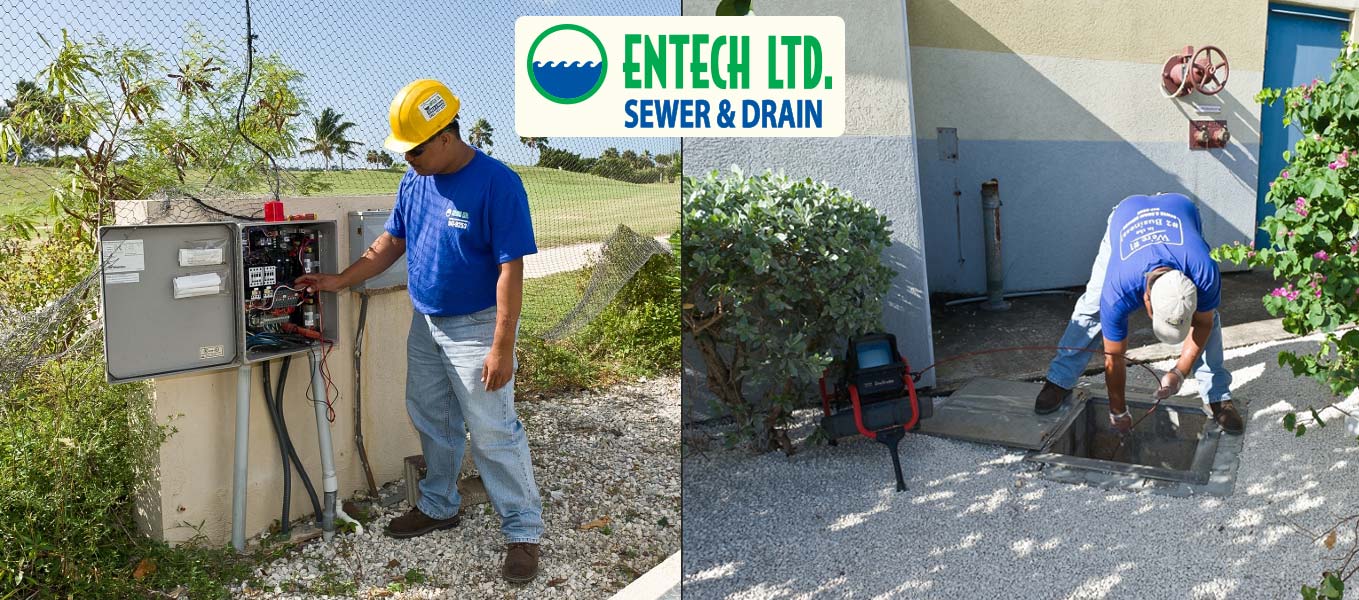 Entech prides itself in offering
the latest and most effective technology in
the vacuuming and recharging of deep wells.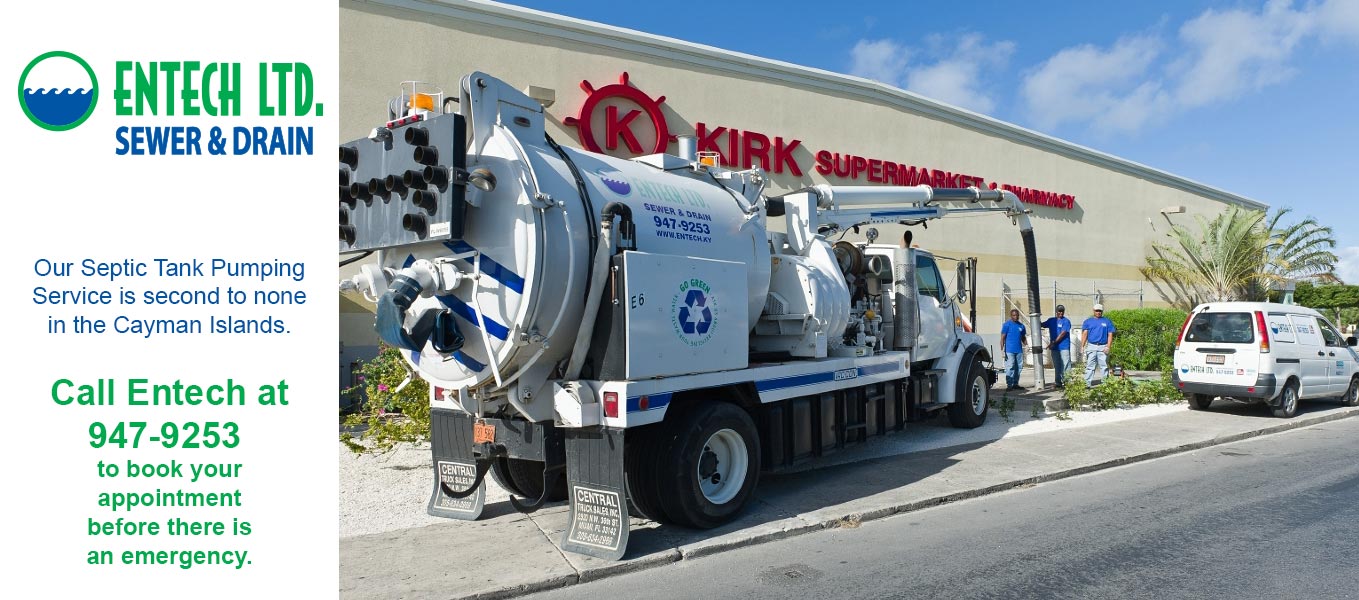 Entech uses the most current
and effective equipment and technology
to keep your systems in excellent order.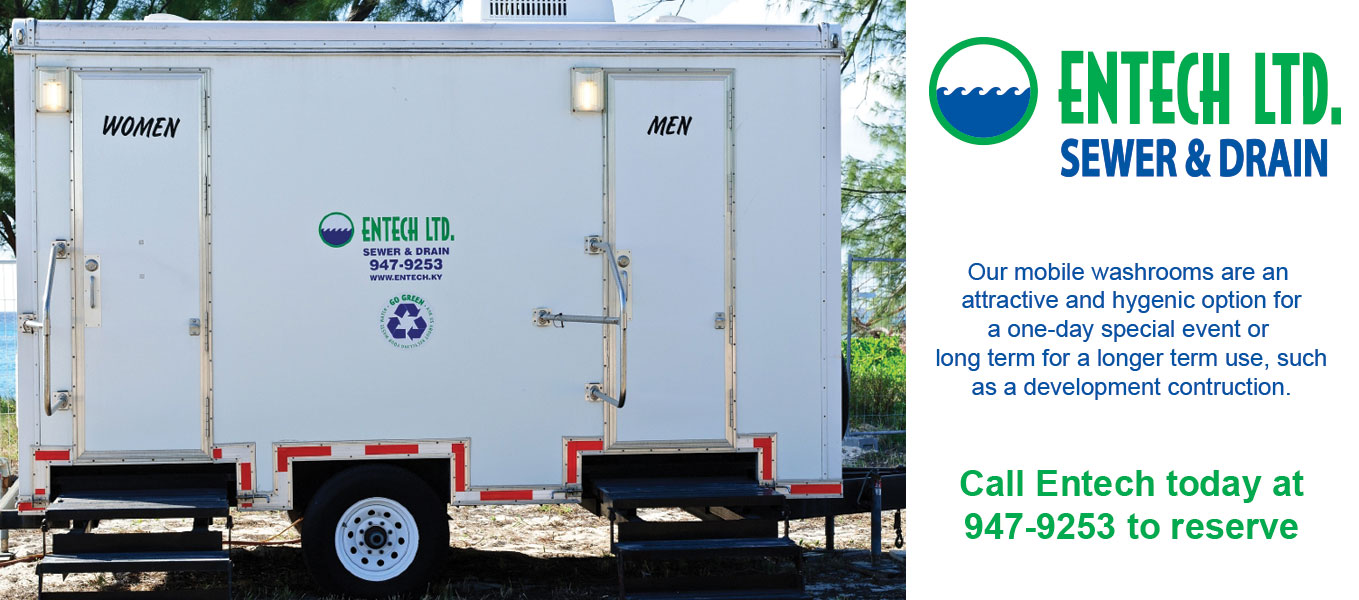 Entech offers Portable Toilet Rentals
to suit any sized event or operation.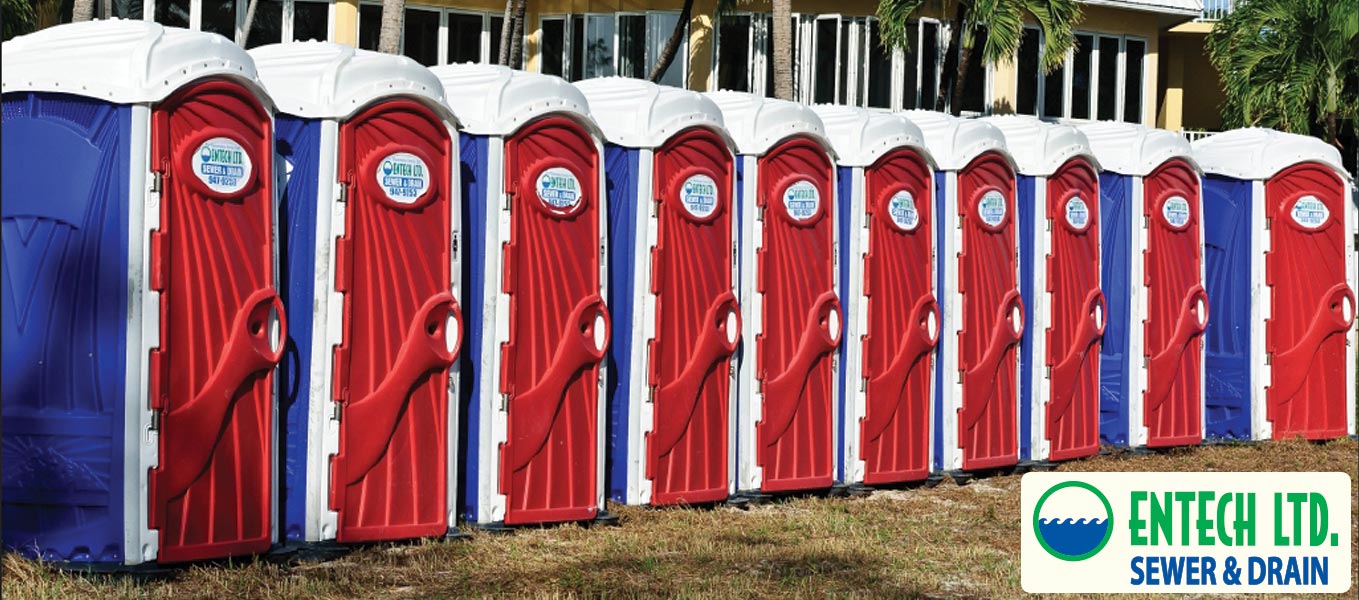 Large Events or small,
Entech has you covered.
Welcome to Entech Ltd.
At Environmental Technologies (Entech) limited we regularly deal with a wide range of manufacturers and suppliers and can source most finished products – septic tanks, package pump stations, package sewage treatment plants, oil/water interceptors, wash-down separators, rainwater harvesters, grease traps and grease management systems, to name the more common ones – and spare parts – motors, blowers, pumps, air filters, diaphragms, etc. – at least as competitively as internet resellers. If you know exactly what you want, just call.
Properly designed wastewater treatment systems deliver best value, effective treatment and unobtrusive, trouble-free service. From domestic septic tanks and soakaways to commercial sewage treatment plants, we have worked hand-in-hand for over 18 years with regulatory agencies including the Planning Department.
We have operated successfully in the packaged wastewater treatment and pumping business for over 18 years. We have a common history with the manufacturers and suppliers of the many different package sewage treatment and package pumping products that have found their way onto the market in that time.
We work to the latest Water Authority and construction regulations in The Cayman Islands. It's our job and our responsibility to know what has to be done to meet Regulatory Standards and Building Regulations. It's our job to know the new design requirements for effluent discharge, Well design.
There is an important distinction to be made between knowing what a package sewage treatment plant does, or what a reed bed does, or what a drainage field does, and understanding the active biological and chemical processes involved in why and how they do it to make them work.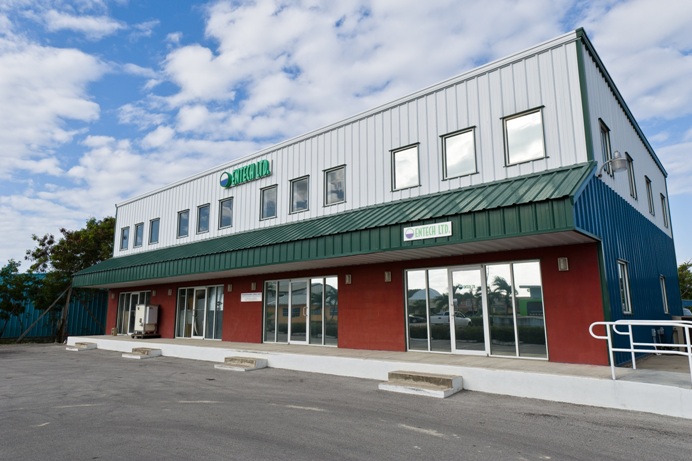 Emergency Plumbing Service
Nights, weekends and even on holidays, you will be greeted by one of our customer service representatives who can schedule an appointment to meet your needs. If it is an emergency, we'll dispatch an expert plumbing technician to your home as soon as possible! Just call us at 9479253
Entech /Mr. Plumber emergency plumbers are here to take care of your emergency water pipe issues, sewer line stoppages, burst washing machine hoses, kitchen and bathroom drain clogs, broken water heaters, overflowing toilets, and more.
"

We know that an emergency with your drains can be a real drama.

"